Hey! If you are coming for a conference or concert, why not stay for a while?
How about staying in one of our cozy cottages or bring your tent or RV into our campground (Rumney Pines) and hang out with us for a few days. We encourage you to stay a while as you enjoy the beautiful lakes and mountains surrounding our facilities. There is so much to see and do in central New Hampshire. Let us help you plan your vacation or extended weekend. Call us at (603) 786-9504 or send an email to: .
Summer 2022 Program
Conference Series throughout July
Peter Pendell has served in pastoral ministry since 1975, first at Calvary Baptist Church, Ossining, NY and then for 30 years at Millington Baptist Church, Basking Ridge, NJ. He loves the Lord Jesus, the Church, and his family. His passion is to help people connect with God and with each other. 
Pastor Peter was ordained at First Baptist Church, Georgetown, MA and is credentialed in the Christian and Missionary Alliance. He holds a BA from Nyack College, an MDiv from Gordon-Conwell Theological Seminary, and a DMin from Trinity Evangelical Divinity School. Since retreading in 2011, he has served in five interim positions, most recently at Liberty Corner Presbyterian Church, and regular pulpit supply in a variety of churches. 
Peter has been married to Elona for 53 years. They have three children: daughter Aimee, son-in-law Drew, and son Jonathon, two grandchildren: Austin and Chloe, and a grand dog: Maxie.
July 8-10
To be Announced
Peter Pendell
Theme: Esther Series
Buckle your seat belts as Peter takes you through the book of Esther with some amazing insights into Leadership and being a true servant. This is the Book of Esther as you may have never considered it before.
DeAndre  Ralston
Conference Theme: Get Ready for Battle!

Background
Pastor De'Andre (PD) was born and raised in Pittsburgh PA. PD comes from a large family that values community, togetherness, and putting the Lord first.  After High School PD left for Nyack, NY where he met his wife KateLynne (Katie)  and they were soon married in 2015 shortly after he graduated. 
Hobbies
In his free time you'll probably catch PD throwing his children around if he's not building racecars, or riding motorcycles with his buddies.
On Friday Nights, PD & Katie try their best to escape the craziness of life and enjoy a night out together. 
Paul Hansen
Conference Theme: Joy Invincible!
Born and raised on the East Coast but moved to the Midwest early on in his life. He married his soul-mate Amy from college and was involved in other ministry roles until he came on staff as a pastor/elder at Grace Community in 2001. He has served in various positions at Grace and presently helps us branch out with the gospel in directing our global outreach efforts.  His passion is to see people equipped to think, imitate, and follow Jesus more closely with a global, joy-filled perspective. Paul works out at ridiculously early times of the day, trying his best to keep up with Amy. His other interests include spending time with each of his five kids, doing anything outdoors, partnering with others in ministry and general aviation
Bob Kolb is a native of Long Island, New York, and Northeast Philadelphia, Pennsylvania. He is a graduate of Moody Bible Institute and has also earned a Master of Divinity and Master of Theology in Old Testament from Trinity Evangelical Divinity School.
Bob presently serves as the Chairman of The Board of Directors for the New England Fellowship of Evangelicals-White Mountain Camps.
Concert Series August through Labor Day Weekend.
Pastor Bob Kolb
Pastor at Faith Community Church
Davis Illinois

Chairman of New England Fellowship of Evangelicals
Conference Title: Love our Lord through Song.
July 29: I Love Him for He Forgives (Psalm 32). July 31: I Love Him for Who He Is (Psalm 98)
Weekday Bible Studies in the Pavilion, August 1-5 @ 10:am:  – "Golden Nuggets from the Psalms" (Subtitle: a look at a few literary genres within the Psalms)
August 6 Worship Concert (Saturday Evening)
August 7 (Sunday morning worship)
Julie Seifert

Julie's goal is to facilitate an atmosphere of worship led by the Holy Spirit, connecting people with the presence and power of the lord.
Back by popular demand! After leading worship for our 2021 Conference series with Pastor Frank Shelton, Julie is returning to White Mountain Camps with a full band of seasoned musicians.  This will be a great evening of worship and music.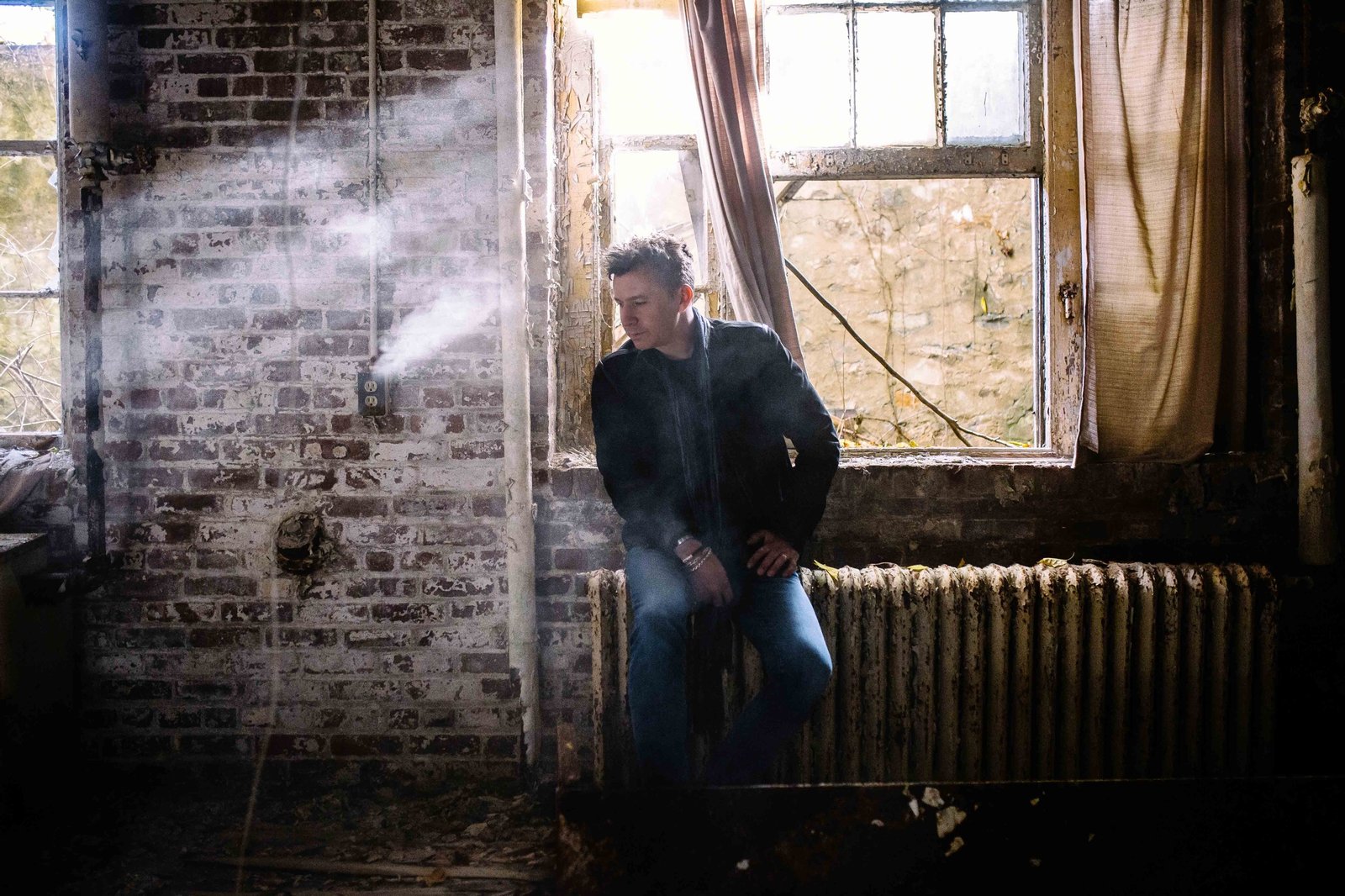 Dave Pettegrew is a worship leader, recording artist, author, husband and father from New Jersey.
The new album "Faith & Gasoline" is a reflection of life on the road. The ministry is fueled by the faith & love for God and the gasoline used to get from place to place. The album features a new version of the song "There Is Hope" along with the stand out tracks "Love Is Here," "Undertow" and "Why Won't You Love Me."
This album was produced by hit-maker Scotty Wilbanks who has been the keyboardist and an integral part of the band Third Day for the past 20 years. Partnering together on both songwriting & production, Dave and Scotty worked together to create this new album and take Dave's music to a new level.
Dave and his band have opened for and toured with with Paul Baloche, MercyMe, For King & Country, Jeremy Camp, Big Daddy Weave, Sidewalk Prophets, Michael W. Smith, Phil Wickham, Rend Collective, Brandon Heath, Tenth Avenue North, Lincoln Brewster, Mark Schultz, Kutless, Love & the Outcome, the JJ Weeks Band and many others.
The artist continues to push deeper into the hearts of his listeners through regular nights of worship up and down the east coast of the United States. "The touring doesn't stop. We want to reach more people with the message of hope that has taken over our ministry."
Dave Pettagrew

The feeling of helplessness as you see those you love struggle drives my music and ministry. Being onstage means more than just singing songs or providing an opportunity to lead people in worship. It's a longing to share with everyone the hope and healing we have through our relationship with God." -Dave Pettigrew

Click on picture for web site
Meet The Hyssongs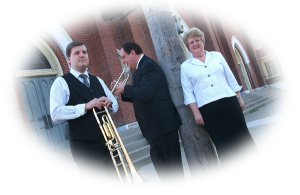 Dell, Susan and Richard Hyssong travel full-time as the award-winning Hyssongs. Their energetic ministry combines family vocal harmony, humor and brass instruments (trumpet and trombone) to delight audiences with their Christ-centered message, shared through the powerful medium of music. The family's classical music background, along with their harmony and specific chord structures, lend them a unique sound that has made quite an impact on audiences.
The group has been singing together as a family for more than 24 years. The Hyssongs have received many accolades for their quality, inspirational Southern Gospel sound. They were awarded the Singing News Fan Award for Favorite New Trio 2014 at the National Quartet Convention, Pigeon Forge, TN.  Every year since then they have been voted Top Ten Trio of the Year.
You can hear them regularly on Southern Gospel radio stations and Sirius XM EnLighten. Their radio songs consistently chart in the top 10 each month. "There Is A God", "Choose Life", "Run The Race", "I Tell Them Jesus" and "Let The Hallelujahs Ring", are #1 songs on the Singing News Radio Charts. The Hyssongs have also been on several gospel music magazine covers and their family is featured in numerous articles. Absolutely Gospel.com listed them among ten artists to watch in 2015 and their CD, "Faith & Family", was voted a Top 10 album of the year in 2017 by Singing News Fans. The group has also been featured on Paul Heil's "The Gospel Greats" radio program.
The Hyssongs perform at more than 225 events each year throughout the United States and Canada. They minister in churches, auditoriums and on Gospel singing cruises, as well as on television and radio. They have had the opportunity to sing to an audience of over 12,000 people on the Main Stage at the National Quartet Convention, perform at Renfro Valley's All-Night Sing, and annually perform at Dollywood and Silver Dollar City. Through Compassion International, the group has also been privileged to sing in El Salvador, Central America.
The Hyssongs in Concert
White Mountain Camp longtime favorites
Southern Gospel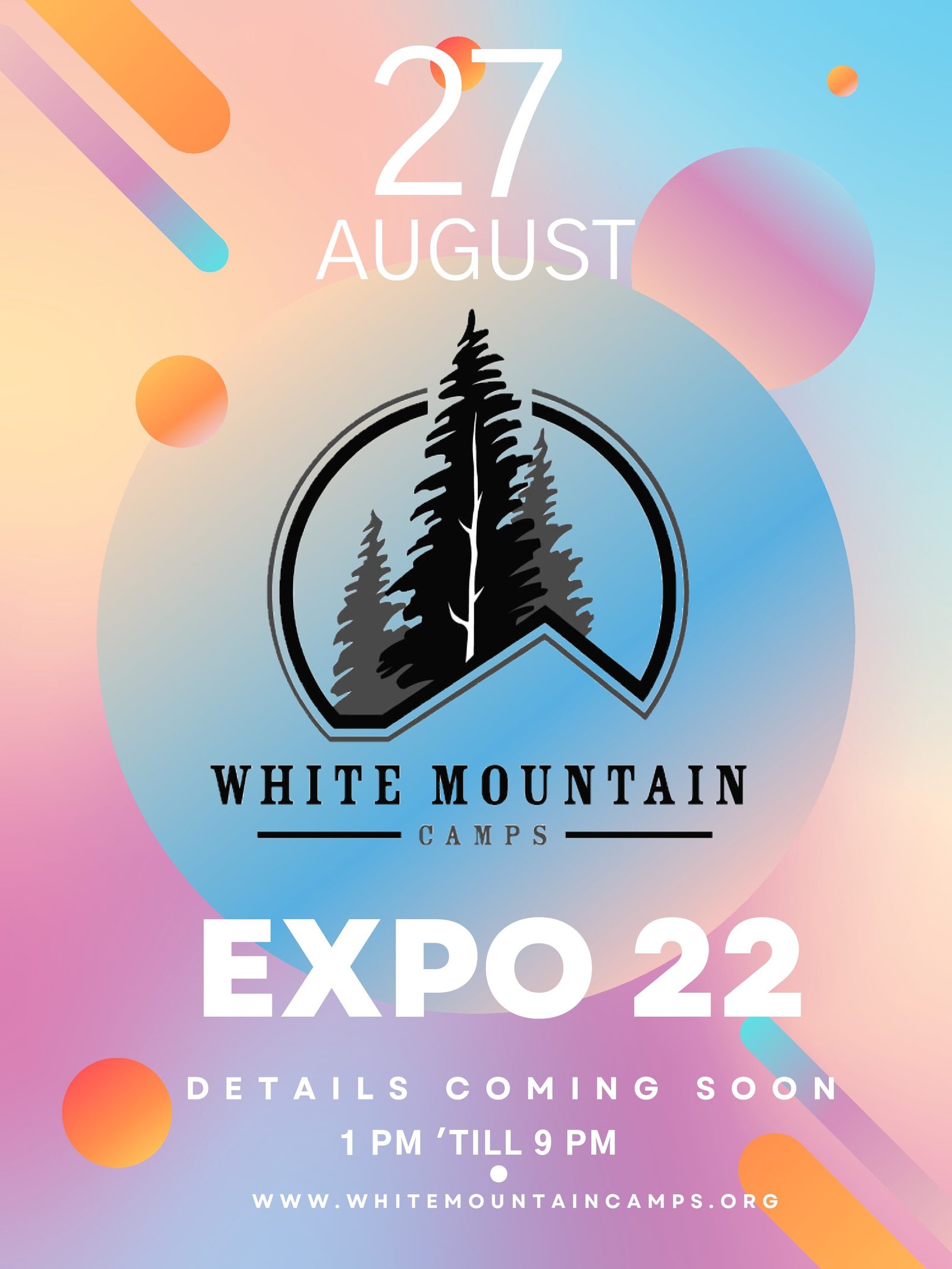 White Mountain Camps
EXPO 22

Details coming soon!
John Stitt
Former RBC Music Director and Worship Leader

John Stitt is above all else a minister of the Gospel of Jesus Christ. John's music includes a variety of styles, from traditional sacred, to contemporary Christian, to a folk style using only his guitar for accompaniment. Because of this variety, John's music appeals to all ages. Most importantly, his music ministry is Biblically based and spiritually uplifting.
Born and raised in Burlington, NC, John grew up in a loving Christian home. Through the witness of his parents and pastor, John trusted Jesus Christ as his Lord and Savior as a young boy. He attended the University of North Carolina at Chapel Hill, Stanford University, and Gordon-Conwell Theological Seminary. He has served as Minister of Music and/or Worship Leader in several churches and at one time was a full-time Christian singer and recording artist. Currently John works at the Navy Base in Panama City, FL as a computer scientist. He has a lovely wife named Terry and is the proud step-father of her two adult sons, Winston and Colin; John and Terry make their home in Freeport, FL.
In 1991 John was first introduced to Rumney Bible Conference and then-director of the New England Fellowship of Evangelicals, Dr. Frank Accardy, by his dear friend and fellow singer Ken Fernald and was thereafter a featured musician and worship leader at numerous youth Snow Camps, Bible conferences, and concerts at Rumney in the early to mid-1990's. John's highlight at Rumney Bible conference was serving as music director and worship leader in the summers of 1992 and 1993, and to this day he treasures many fond memories of that season of ministry and the friends God brought into his life there in those precious years.